I would like to address the myth that women want the bad boy and that nice guys finish last.
The comic XKCD just recently had a wonderful description of why many men seem to whine that nice guys finish last. I believe that many so-called 'nice-guys' are not being nice but are just being being non-assertive. This is not the same thing.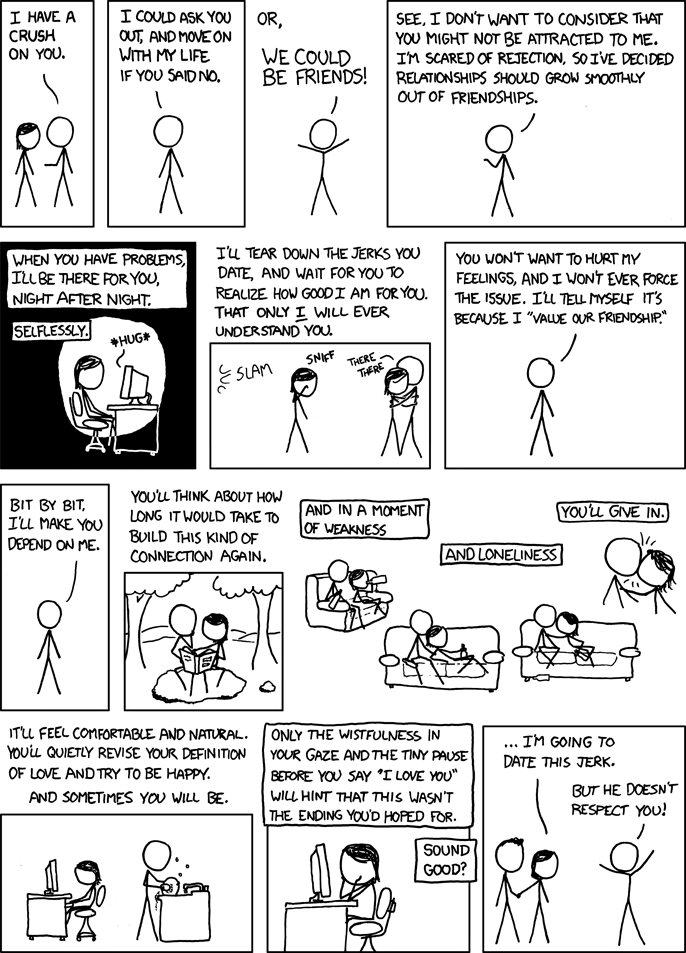 Being nice means having manners, showing respect for those around you, and being courteous in word and deed.  At the dinner table manners are expressed by asking nicely for things to be passed to us and not reaching over other peoples plates, or taking things directly off of their plate because we see something we want.
The application of manners and courtesy requires not an absence of desire nor a refrain from stating ones desire but merely a polite expression of that desire.
We (should) teach our children to use their words in order to express how they feel and what they need.  If we don't know what someone we love needs, we will be unsuccessful at helping them achieve it.